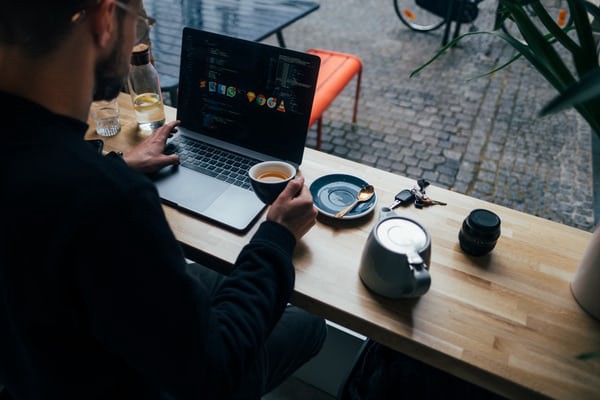 Mariana Plácido
Not losing our minds while multitasking? It's possible, we promise
Working at a Public Relations agency can be challenging sometimes (although we love it). You can be writing about health at 9:17 am, talking to journalists about construction at 12:52 pm, and having a call with your tech client at 4:31 pm. Ultimately, Public Relations Pros need to switch their mindset a gazillion times, throughout the day. Although we all know that that's the beauty of working in an agency, some days are trickier than others.
Here at The Square, we always keep in mind one of our many values: Live as a team, die for the team — and we put it into action in these cases. That's why, while multitasking, we can lean on each other to overcome these hurdles, as we are in constant touch: no call for help goes unanswered!
However, it's important to keep in mind that each person deals with this in different ways and it's important to gain some tools to go through each day. So, we bring you five tips on how to multitask and not lose your mind.
The magical world? Prioritize!
Make a to-do list, every day
Planning it's extremely important to deal with the load of work you may have. A good way to do this is taking some time off and the end of each day to write in your calendar realistic goals for the day after. If you turn this into a habit, you will find it progressively easy to not forget anything.
2. Prioritize your tasks
So, you have just written what you need to do. But how can you organize them throughout the day? You can divide your tasks into "High Priority", "Medium Priority", and "Low Priority". This will help you prioritize things and do a much better job.
3. Group identical tasks
As we said, a Public Relations Pro working at an agency is always switching its focus between different topics. Creating slots in your calendar to work on the same issue (and not necessarily in the same clients) can help you create a working flow that will enable you to achieve better results.
4. Avoid distractions
Well, this is an obvious one. We will not elaborate.
5. Don't be afraid to take breaks
Our attention span is getting shorter than a goldfish, studies show, and this pandemic we are now living in doesn't help. If you keep pushing yourself to the limit, your work won't be done in the right way, and you are putting yourself on the edge of burnout. Take breaks and a deep breath between tasks. It will help, we promise.