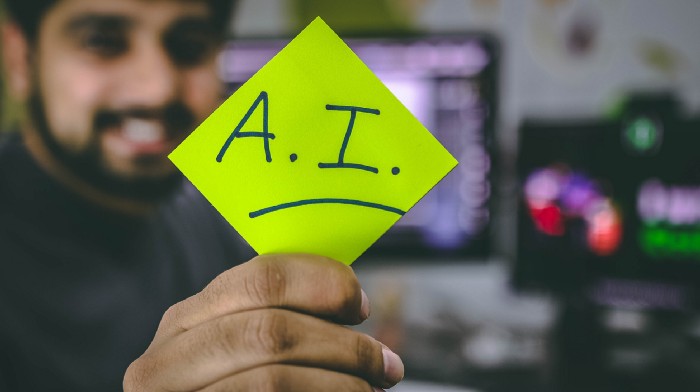 Afonso
How are brands being changed by Artificial Intelligence?
Artificial Intelligence is the biggest gamechanger nowadays. In medicine, art, economy, hospitality, marketing, and many others, is setting new approaches for the consumer-brand relationship. With the help of Artificial Intelligence, this relationship is now able to raise to another level, with a more personal and detailed approach. In an era where digital is the key to the success of any business, AI is stepping up the game of digital approaches on start-ups and even bigger corporations, which need to update their services and adapt to the new reality.
Focusing on the role of Artificial Intelligence on startups, this technology allows for game-changer proposals that create opportunities for new markets and a wider audience. In medicine startups, for example, when treating a patient, Artificial Intelligence allows for a much faster diagnosis, presenting several possibilities of treatment. Also, when training doctors, Artificial Intelligence, is key to success in real case scenarios where a virtual patient can actually die.
With bigger brands and corporations that already have their place in the market, there is the need to adapt their offer. Introducing this type of technology to a company with a strong history can be seen not just as a mean to modernize, but as a rebranding strategy, introducing the brand to a new audience, creating new services, changing, and bettering the way the brand is known by the consumer, and distinguishing it from the competition.
Vodafone is a good example, and at a Business Conference in 2019 in Porto, the company said that using Artificial Intelligence in business, might be the key to survive the changes in the market and the development of brands. In a study carried out by the brand, they concluded that 33% of companies inquired said that they were already using Artificial Intelligence, and 34% said that they were adopting this technology in the nearby future. What Vodafone study also says is that 85% of the inquired brands said that Artificial Intelligence needs to be inserted with the observation of humans, and never intending to replace them. Also, there were some worries regarding the "know-how" to operate this kind of technology and the need for training in this matter.
The amount of information online regarding the role of Artificial Intelligence not only focused on brands but also on daily life, is huge. There is no doubt that its presence is crucial for our future since the space for evolution and innovation is massive and very beneficial. The possibility of helping already existing workplaces, and the even bigger possibility of creating new ones, is a good input that supports the introduction of this technology. It must be taken into account that good training and formation is crucial to its success, also, the objectives and concepts need to be solid, otherwise, it could put the brand's identity at risk. Either way, the introduction of Artificial Intelligence to the market is going to happen in the nearby future, and it is up to brands to keep up with it or to stay behind the evolution.