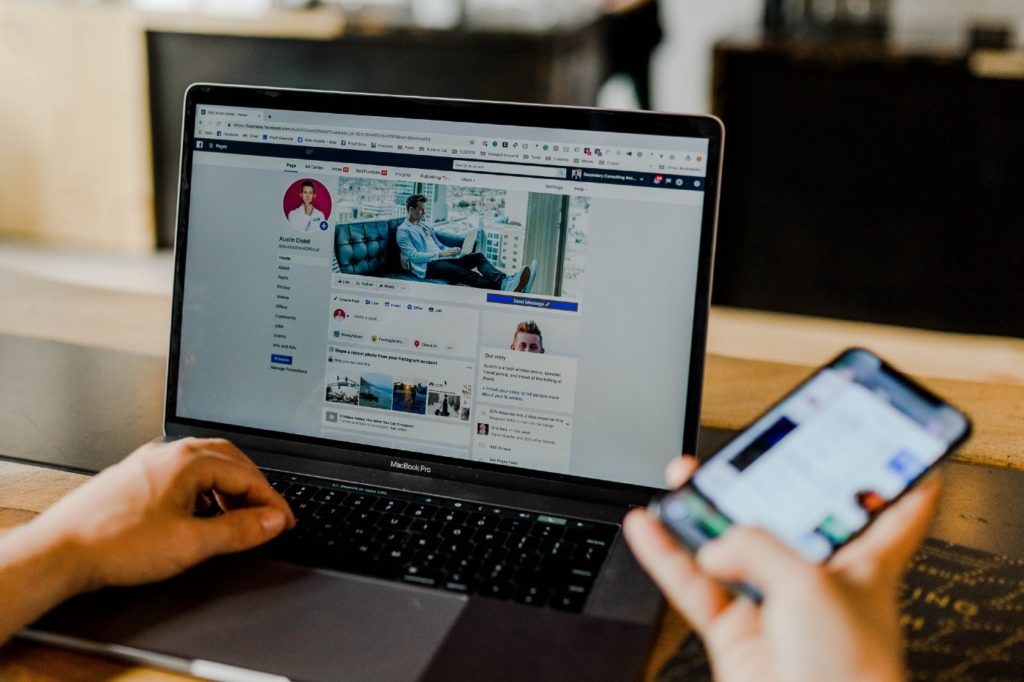 Jorge
Brands' presence on Digital
In a digital ecosystem, where it is imperative for every brand in the world to mark its presence, there is one crucial word: highlight. It is indeed a very easy word to pronounce, but a very difficult action to perform, and this is increasingly noticeable. A good start for such presence is to deeply know the consumer, the product, the brand itself, the competition, the market, and of course, to know our value proposition and what makes a customer choose us. Only by having this deep knowledge brands will be able to define a trigger for themselves.
To have a presence in the consumer's mind that is as close as possible to what we idealized as marketers, it is essential that the brand, both online and offline, is coherent and consistent in all its actions, whether verbal, visual, or audio, and that these are automatically associated with the brand by consumers.
A brand that is not present in the digital is a brand that does not exist. However, this presence should not and cannot be devoid of any meaning, at the risk of not being relevant to the user. Today, brands compete for a prominent place and to capture the consumer's attention, and a competitor on the Internet is not necessarily a competitor of the business itself, but rather any of the 60 million pages on Facebook or any of the more than 60 million blogs hosted on the Internet. To make a mark in the digital world is also important to evaluate in which platforms your brands' presence makes sense. This choice must have into account the target audience, the business itself, and knowledge of all aspects related to the brand, as mentioned above.
Content is King.
The factors that influence the success of a digital presence the most are content that makes sense for the brand, adapted to the various platforms, as well as its usefulness and relevance to users. Depending on the brand, content must inform and entertain, but above all, it must be useful and must make users, whether they feel the need to know more about something or are simply browsing the internet, feel satisfied.
One of the aspects that is most impacted by the relevance of content is the position of a website in search engine results pages. . This is where Search Engine Optimization (SEO) comes in. SEO is not what users type in the search, but rather an optimization of what we put online so that users find it when they search. Because what people search for doesn't always correspond to what they are looking for. It is extremely important that brands, take into account all the analysis and context and work on SEO. However, this does not mean that just because a keyword has a high volume of searches you must, in an unbridled way, make an article or content to work that word from the point of view of search engines. On the contrary, content should be thought out and worked on over time, but it should also be revisited after it is published to ensure its relevance and suitableness. Doing this prevents users from entering the page and abandoning it after a few seconds because they cannot find what they are looking for. A high abandonment rate influences the search engine algorithm, which will then flag the page as not being relevant to users.
Social Networks: The Holy Grail of Communication
The power of social networks to reach the masses makes all brands present in digital look at these channels as a Holy Grail of communication. However, and like everything in communication, a digital presence requires (once again) strategy. Having into consideration that we don't communicate with everyone. Having our audience well defined and segmented as much as possible for all the published content are principles that should always be considered when talking about digital communication. It is also extremely important to analyze the results — quantitatively and qualitatively — to understand the path to follow in the short and medium term and what works best for each specific brand since each case is a case and good results in this area are unchangeable. In the digital world, nothing is guaranteed and there is one word that we should always keep in mind: TEST. Using the A/B hypothesis is mandatory when talking about online advertising. This feature is also available for the organic part of social networks and is a very useful tool to assess which words, graphic lines or another element of a publication may work better for a particular brand, audience, and social network.
Although I consider social media role in bringing brands and consumers closer together unquestionable, in my opinion, the process of reputation creation is only effective and generator of good results when allied to other communication strategies. Integrated communication is thus the secret to affirming a brand in the digital world and the minds of its audience.